History
Since 1985, Berkshire Photovoltaic Services Inc. (BPVS) has pioneered off grid and on grid PV systems originally in an area stretching from Washington DC to the islands of Maine. We're known for innovative solutions and hybrid designs which utilize battery storage so sites can go "off grid" when they are "on grid" or power dedicated loads. Now our new turn key design and install projects focus on the region surrounding the Berkshires of Massachusetts. We always service our own installations wherever they are and are often called on to diagnose and repair problem PV systems orphaned by others.
Licensed
BPVS is fully licensed (MA HIC 131996) and insured for commercial, institutional and residential PV Systems. All of our installations are fully permitted and approved. BPVS has helped pave the way for PV acceptance by installing the first (and often second, third and fourth) solar electric systems in over 90 jurisdictions and several utility territories. 
Locations
Many of the systems featured on this site were funded in part by New York State Energy Research and Development Authority (NYSERDA) and Massachusetts Renewable Energy Trust Fund Programs. BPVS has provided design and installation support for Electric Utilities, National Renewable Energy Lab (NREL), Department of Energy (DOE), United States Department of Agriculture (USDA) grant recipients and research programs. Our mission is to provide safe, efficient and durable PV Systems.
Credentials
Member Northeast Sustainable Energy Association American Solar Energy Society Massachusetts Solar 350.0rg Berkshire Node Massachusetts Business Association Christopher Derby Kilfoyle- MA CSL Lic.# 73150 NABCEP Certified Solar PV Installer # 041704-22 All staff OSHA certified Massachusetts Registered General Contractor #131996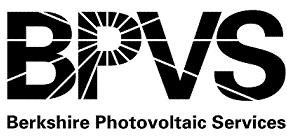 Since 1985, Berkshire Photovoltaic Services Inc.(BPVS) has designed and installed hundreds of innovative Photovoltaic (PV) Systems in the area. We favor reliable equipment and PV components manufactured regionally and by established manufacturers. Our reputation for excellence and prompt service complements the ethos of our environmentally minded customers. Our business could not have thrived this long without their references and example.
All information shared with BPVS will be kept strictly confidential, and for BPVS use only.
Please see our Privacy Policy for further details.