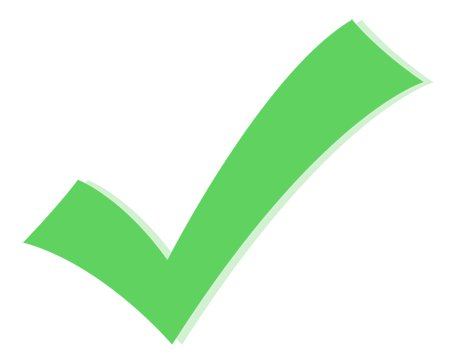 First Steps to a Free Site Assessment:
You have made the best first step already by visiting the BPVS website! We'll provide accurate and free information on the feasibility of solar for your site with careful design considerations, and no high pressure sales tactics. Since 1985 we have been the go to source for discerning institutional, commercial, farm and residential customers who want the facts, consumer protection contract assurances, an ironclad quote and warranties, a job done right with high quality equipment, and reliable service.
First Steps to a Free Site Assessment:
A solar electric system is a great way to reduce your electric bill, and lower your carbon footprint. In considering your goals for the system, a good first step can be to evaluate your electrical consumption, and consider ways to manage your usage more efficiently. See our Energy Conservation section for helpful tips on how to reduce unnecessary usage.
All information shared with BPVS will be kept strictly confidential, and for BPVS use only. Please see our Privacy Policy for further details.

Keep in mind…

A PV array is most efficient if it receives no shading from 9:00AM to 3:00PM every day of the year. If your roof is heavily shaded other possibilities are a wall or ground mounted array. Roofs not perfectly facing true south may still produce power cost effectively with the proper system design.

From First Contact to Installation:

Before we conduct a free site assessment we'll walk you through the technical and programmatic requirements for your circumstances. If at first contact you can provide us with a copy of a recent electric bill (all pages) and photos of your roof or site that helps us determine an appropriate design. Additional photos of the surroundings, east south and west are very helpful but not mandatory. For new construction sending us a pdf. of your plans is a great way to get started. With this information we can often send you a budgetary quote (costs not to exceed) and an analysis of financial and environmental benefits.
If you find our quote agreeable we'll call to schedule a full site assessment. At the site visit we take panoramic photos, chart the solar window and examine structural and electrical details. This allows us to prepare an ironclad quote and all the documentation for the incentive program, jurisdictional permits and utility approvals. The site visit is for fact finding, answering your questions and understanding your preferences. You will not be requested to sign a contract or give us a deposit.
If you are receiving multiple quotes please do not share the details of a competitors' quote with us and we expect you'll keep our quote and analysis confidential.
After the site visit we'll promptly send you our Proposal which is (per requirements) wrapped into the incentive program and/or loan application. Once you select BPVS for your PV turn key installation we'll take care of all the documentation. Program applications typically take two to four weeks for processing. Our proposal details scheduling and deposit terms that go into effect only after you receive the incentive approval from the state program, loan approval if applicable and utility approval.
The installation of your PV system is carefully coordinated with you. Our seasoned crews are supervised on site by the solar site assessor you first met. We schedule the jurisdictional inspections and utility inspection and copy you with all approval documentation. We handle the Project Completion documents for incentive payments. You'll receive an unhurried orientation on how the system works and a customized owner's manual and handbook.

Be Sure to View our Warranty .

Since 1985, Berkshire Photovoltaic Services Inc.(BPVS) has designed and installed hundreds of innovative Photovoltaic (PV) Systems in the area. We favor reliable equipment and PV components manufactured regionally and by established manufacturers. Our reputation for excellence and prompt service complements the ethos of our environmentally minded customers. Our business could not have thrived this long without their references and example.
All information shared with BPVS will be kept strictly confidential, and for BPVS use only.
Please see our Privacy Policy for further details.